Cutting Edge Facility
OBSA leverages Rapsodo, ProPlayAI, PitchLogic, and BaseballCloud technology to generate meaningful results for players of all levels. We employ a wholistic approach by combining biomechanics, ball flight, and release data in real-time to give our coaches and players the best experience.
Progress Monitoring
Biomechanics Analysis
Release Analysis
Ball Flight Analysis
Real-time Insights
Injury Prevention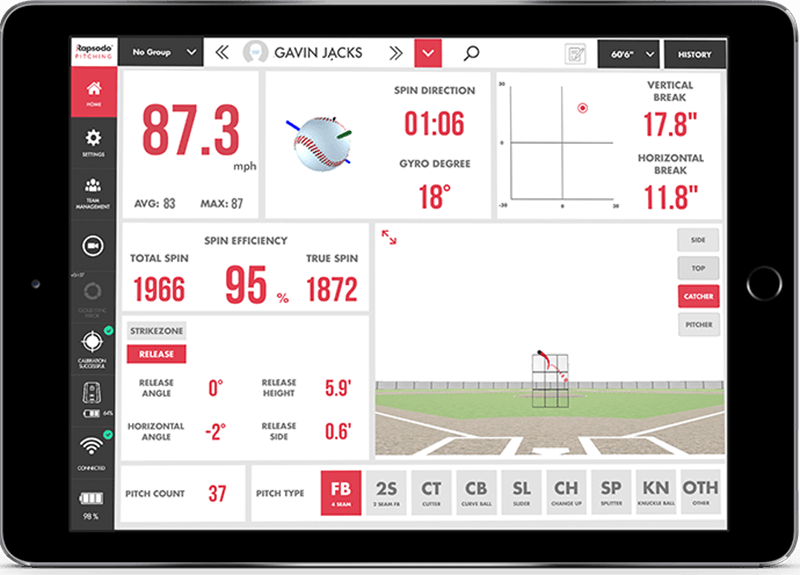 We use Rapsodo tech to capture instant data on pitch velocity, spin rate, true spin rate, spin axis, and spin efficiency as well as strike zone analysis, horizontal and vertical break, 3D trajectory, and release information. See any pitch from side, top, pitcher or catcher views, and track progress over time with historical and statistical analysis to ensure that our players are getting the most out of their arm.
Velocity
Spin Rate
Spin Efficiency
True Spin Rate
Spin Direction
Pitch Break
Strikezone Analysis
3D Trajectory
Release Height
Release Angle
Release Side
Horizontal Angle

pitchLogic provides more than a dozen important metrics you will want to have for every bullpen and throwing session. We leverage the real-time metrics to develope players' throwing motion to maximize their potential.
Backward Extension
Forward Extension
Arm Slot
Break Force
Spin Direction
Vertical Movement
Horizontal Movement
Catch
Duration
Pitchcount
Speed
Total Spin
Riflespin
Backspin
Sidespin
Spin Efficiency
55 Feet
Pitch Rating
Projection
Release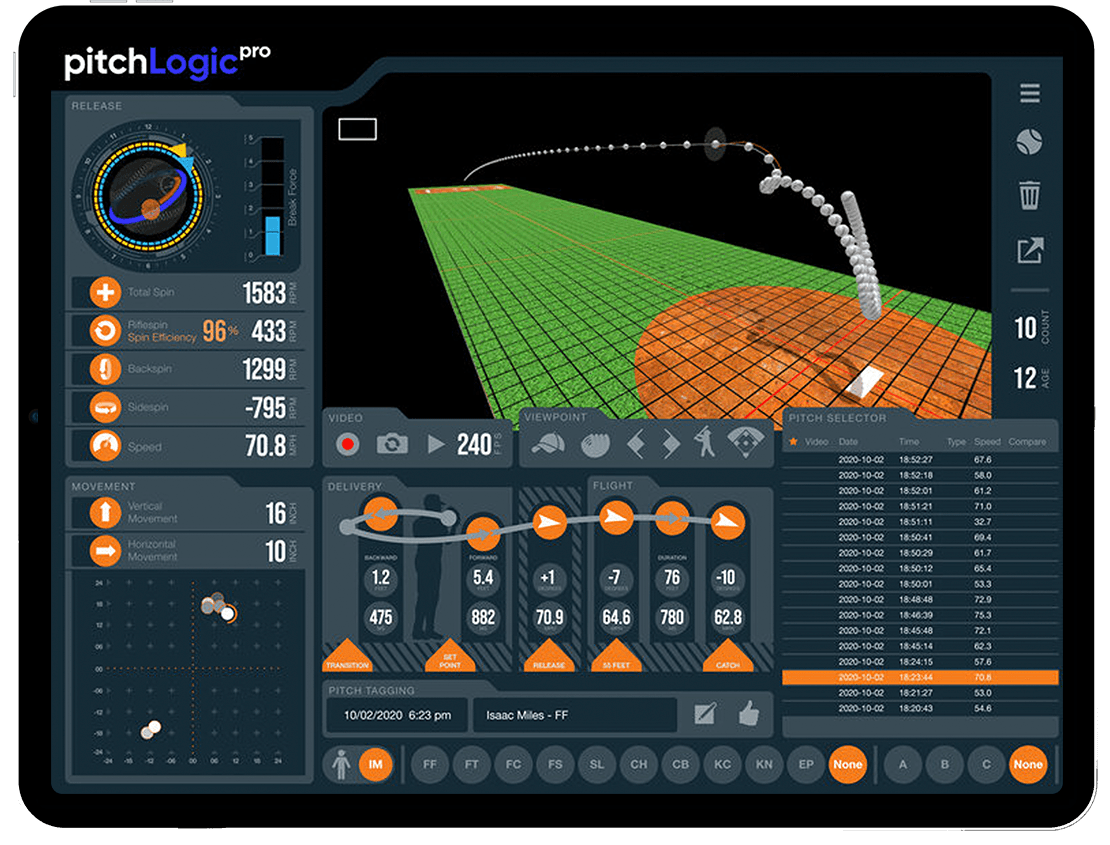 We utilize PitchAI to better understand how a pitcher moves, so we can develop data-driven training approaches for better performance and injury prevention. Biomechanics are a major factor in our focus on injury prevention and arm health.

We utilize the full suite of BaseballCloud products to help develop our athletes. BaseballCloud is an advanced software solution for visualizing how a ball spins in real time and post training. We use BaseballCloud to teach, analyze, and correct ball movement, swing path, and more. We also utilize their OvR technology to overlay pitches and show differences in pitch release. The BaseballCloud suite is constantly growing and providing us with more features to improve our athletes.